Plaque installed to recognise meeting at city hotel which created Notts County FC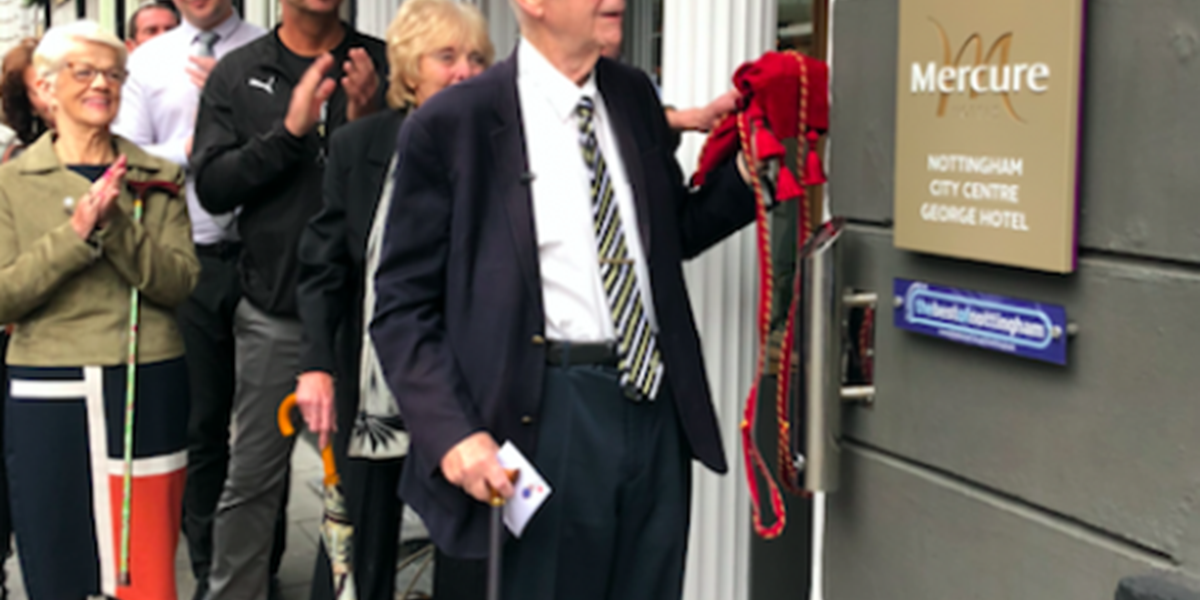 A plaque has been unveiled marking the founding of Notts County FC, the world's oldest football league club.
The George Hotel, Nottingham, in December 1864, was where "Notts. Foot Ball Club" became official following a committee meeting.
The Magpies had been known as Nottingham FC two years before.
Colin Slater, who has reported on the club for more than 50 years, revealed the tribute outside the hotel in George Street, on Sunday.
Mr Slater said: "The fact the plaque is here and the meeting took place here is of huge significance.
"Officers were elected, everything agreed to get the club running in a professional way. For the two years before it had been a bit hit and miss."
Nottingham Civic Society and Andy Black, a Notts County fan, commissioned the black and white plaque at the entrance to the hotel.
Mr Black ran a funding campaign to pay for it in order to recognise the city's heritage.
He said: "I think it will mean the world to most Notts fans that we can come into the city centre and see this.
"The Forest fans have the Brian Clough statue down the road and we will have this now."
Click here to read the full article.
London Town Group of Companies Limited