London Town Group shaping the future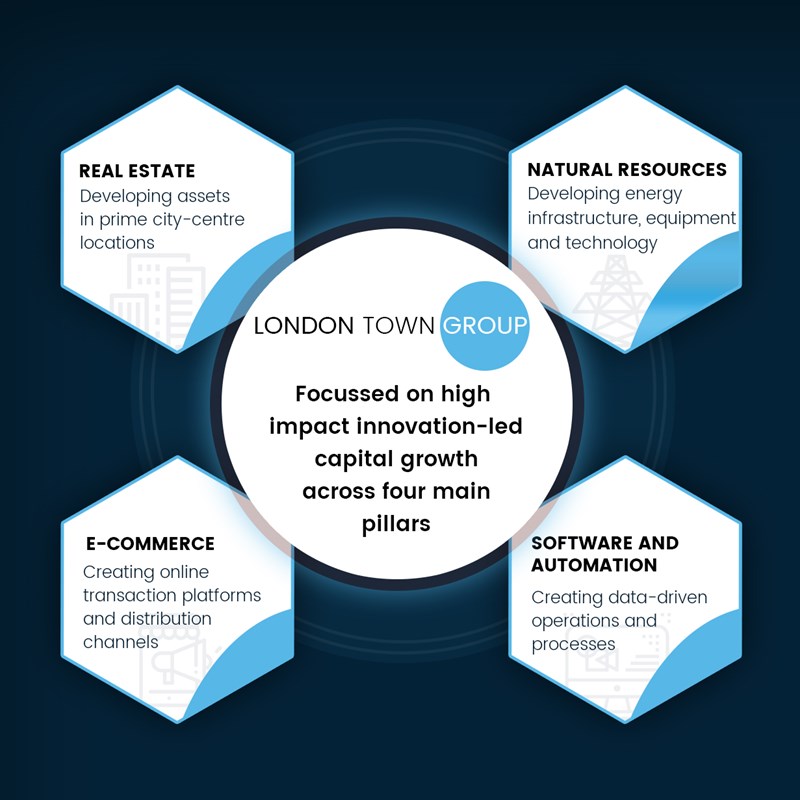 Our Interests
Founded in 1988, London Town Group of Companies is a private sector corporation focussed on cutting-edge performance in four main pillars - Real Estate, Natural Resources, Software & Automation and E-commerce. Read more about us here.
Major Acquisitions & Awards

Featured Case Study
Investing in the regeneration of Nottingham with a complete renovation of the oldest and most famous hotel in the city - the George.
Transformed into an exquisite boutique hotel, it is now also home of award winning basement bar Lost Property constructed out of a network of caves located below the building.