Oil Technology Innovator Dr Nikhil Shah, wins Young Entrepreneur of the Year at the Asian Business Awards 2019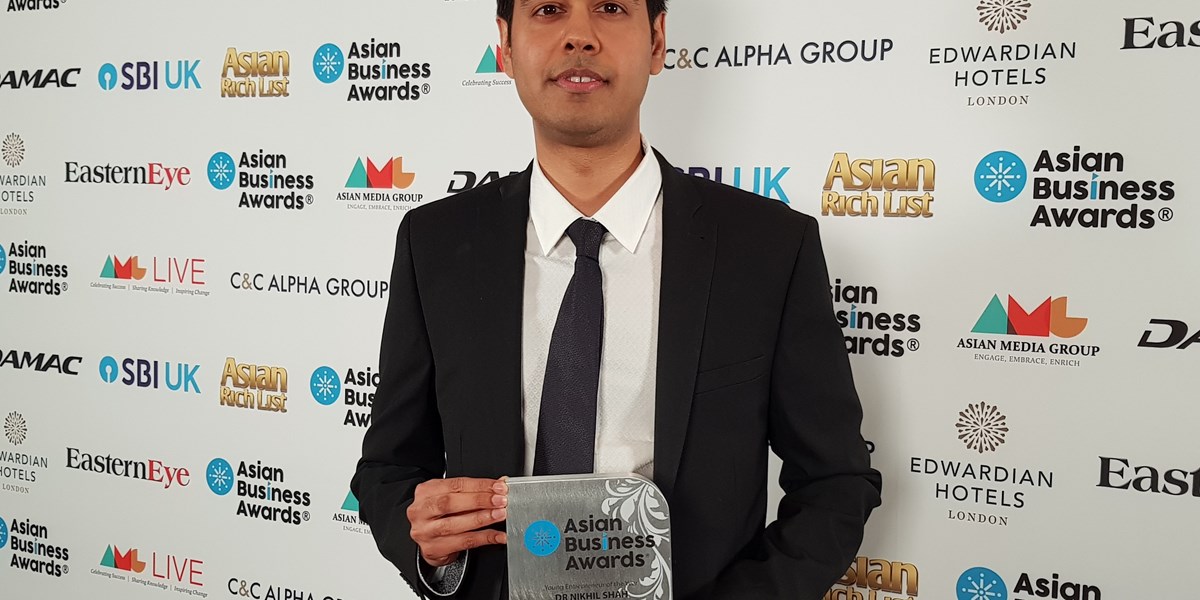 Dr Nikhil Shah, Director of London Town Group and COO of S-Cube, is known for his vision and impact in business covering both the energy and real estate industries. MP Gareth Thomas described Nikhil as "a truly exceptional young man, a Cambridge educated mathematician, he has applied cutting edge science to fuel globally significant business developments in the energy and real estate sectors. His breakthrough theories on subsurface velocity commercialised through venture capital have helped revolutionise global petroleum exploration helping leading energy companies of the world to identify profitable deep-sea oil fields. As director of a London based private sector corporation, he has also helped spearhead cutting edge performances in software and automation, hotel construction and design."
The evening also saw the unveiling of the latest edition of the Asian Rich List, which profiles the top 101 wealth creators of Asian origin in Britain. The entries of the Asian Rich List 2019 have a combined wealth of more than £85.2 billion. The Hinduja family topped the list with an estimated wealth of £25 billion, followed by steel tycoon Lakshmi Mittal (£11.2bn) and SP Lohia in third place (£5.8bn).
Nikhil's doctoral thesis, with its major new mathematical theories for sensor technology, was selected for commercialisation by venture capital. His seismic velocity algorithm was field trialled by Chevron USA, which resulted in the formation of S-Cube in 2014.
Under Nikhil's leadership, the company has gone on to revolutionise and automate digital model generation by the exploration and production industry to make pinpoint drilling decisions. The patented Adaptive Waveform Inversion (AWI™) algorithm has enabled the leading energy companies of the world (including Tullow Oil, Statoil, Woodside Energy, INEOS and L1 Energy) to minimise risk and maximise subsurface recovery in identifying profitable deep-sea deposits.
"With demand for energy surging, the cloud native digital twin sensor technology we are pioneering with S-Cube XWI hosted on Amazon Web Services will be deployed widely to advance efficiencies and automation across the sector from power plants to petrochemicals to subsurface storage of carbon emissions in depleted oil and gas wells" said Dr Nikhil Shah.
London Town Group of Companies Limited