Holiday Inn Leicester Wigston Official Opening by the Lord Mayor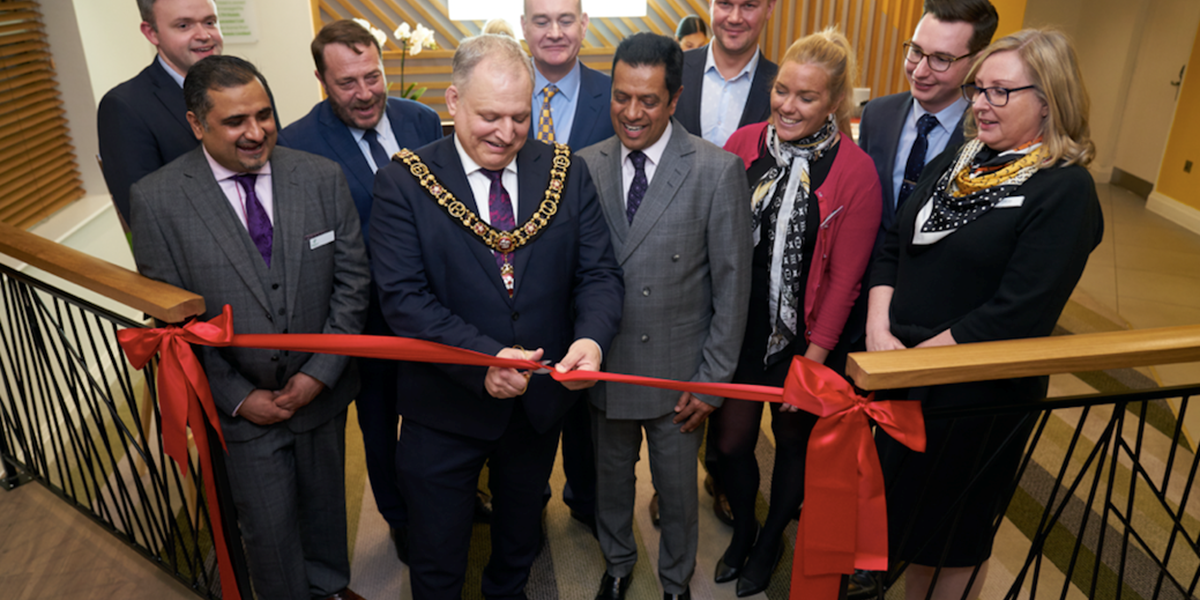 Official Opening Marked by the Lord Mayor
On Tuesday 5th March, Lord Mayor Ross Grant marked the official opening of the hotel.
The grand opening of the Holiday Inn Leicester Wigston was attended by over eighty local businesses, residents and religious leaders. Supported by Sanjay Foods, the night marked the official opening of the over £4.5million pound refurbished hotel.
Featuring 80 brand new bedrooms on the 3-acre site with another 30 to be constructed, free on-site parking, a brand new version 4 Holiday Inn open lobby concept, Starbucks Coffee, 5 meeting rooms, Stage Suites function Rooms and branded Bella Italia restaurant.
Koolesh Shah, founder of London Town Group explained, "We are excited about the launch of the Holiday Inn Leicester Wigston. We are proud of this fantastic new property and look forward to welcoming guests old and new."
The hotel boasts over 130 guest parking spaces plus five dedicated conference rooms with capacity to host events for up to 350 delegates. The rooms are bright, airy and full of natural light. They have also been designed with maximum flexibility in mind - the individual conference rooms can be adapted to create some impressive open spaces.
"We are proud to launch such a fantastic standard Holiday Inn hotel to the local community, we look forward to welcoming guests to sleep, eat, celebrate and relax." commented, Pradeep Kumar, Hotel General Manager.
Other London Town Group properties based in the region include the Sheffield Metropolitan Mercure Nottingham City Centre, Travelodge Derby Cricket Ground, all of which have also undergone major refurbishment in recent times.
London Town Group of Companies Limited