Nottingham's new secret bar Lost Property is in a cave under a hotel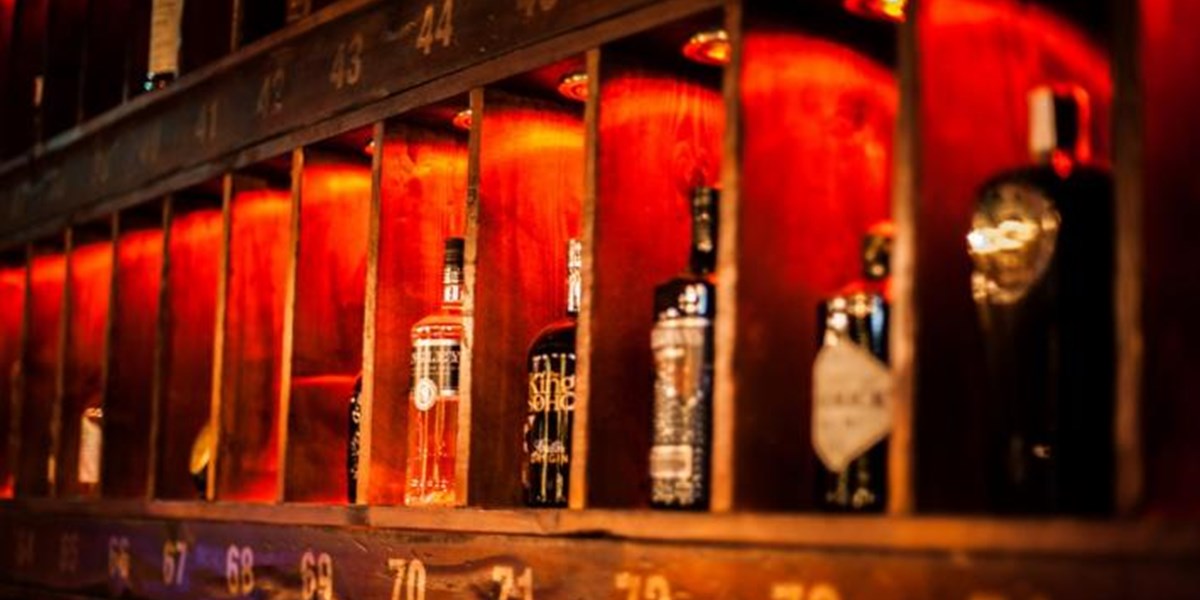 Half the fun of visiting Hockley's newest cocktail and gin joint is trying to find it.
Curiously located at number 7 1/2 Carlton Street, Lost Property is a seriously 'secret bar' hidden in the caves under the Nottingham's oldest hotel - and even once you've found the entrance you won't necessarily know how to get in.
Once you do make it inside you'll find a bar, part speakeasy, part lost property office. Decorated with parrots, glitterballs, more than 1,000 keys, 150 lost suitcases, a countertop bar made out of pennies and VIPee bathroom. The brainchild of Daniel Brown of Curious Venues, Lost Property had its 'soft opening' on Wednesday night after months of restoration work. It is the second phase of the Curious Tavern project, which is located within the 200-year-old Mercure Hotel. 
"We are extremely proud of the venues, Curious Tavern and Lost Property. We are delighted to be working with Dan and his team at Curious Venues to offer such different spaces in Nottingham," says Koolesh Shah, managing director of London Town Hotels Group, who own the Mercure. 
Lost Property serves the Curious menu plus a selection of themed cocktails, tying in with some of the hotel's famous guests. What the Dickens is a tribute to the Oliver Twist author, who hired the placed for six months to recreate his plays. The original signed bill is still at the hotel. Jimmy Nail, a long-term guest when filming Auf Wiedersehen Pet in the city, is the inspiration for another drink.
Shah adds: "When we purchased this hotel in 2009, we always had a vision that this was a unique hotel. This vision has now come into flourish"
London Town Group of Companies Limited