Holiday Inn Leicester Wigston Hotel opens following refurbishment of over £4.5m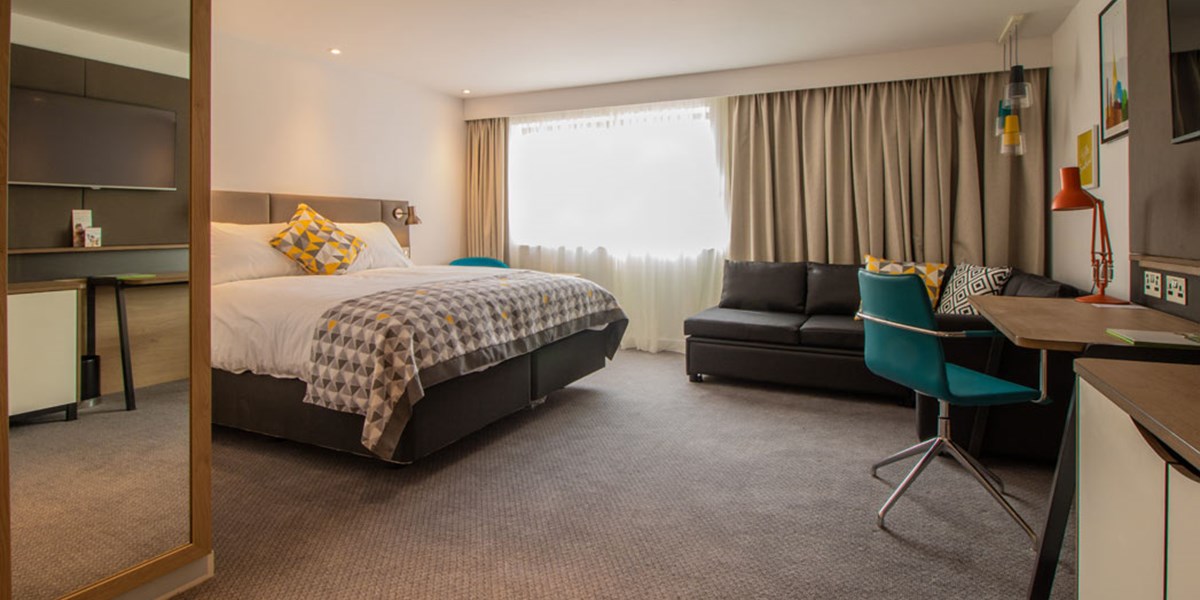 The multi million pound refurbishment now features 80 brand new bedrooms with another 30 to be constructed, free on-site parking, a brand new Holiday Inn open lobby concept, Starbucks Coffee, meeting rooms, Stage Suites function rooms and the famous branded Bella Italia restaurant.
A stylish contemporary, brand new function room with its own private bar and lounge area. Stage Suites can accommodate up to 350 guests, the function suite has its own private entrance and fully stocked bar, which can be opened if you wish or corkage is available.  A portable stage and dance floor are also available, which can be placed anywhere in the room also allowing space for a Mandap if required.  

Koolesh Shah, founder and managing director of London Town Group explained, "We can't wait to open our beautiful new hotel to the public. We are proud of this fantastic new property. We look forward to welcoming guests old and new."

Holiday Inn Leicester Wigston is a 'next generation' Holiday Inn hotel Its 80 bedrooms have blackout blinds, pillow menus; flat screen smart TVs and the brand's new larger, cosier beds. For dining, the Holiday Inn Open Lobby Concept serves simple, honest food all day.  

The hotel also provides guests and locals with a Bella Italia restaurant. Bella Italia are passionate about bringing you the true taste of Italy, so you can experience the love, food, and magic of this amazing country.  

The hotel boasts over 130 guest parking spaces plus five dedicated conference rooms with capacity to host events for up to 350 delegates. The rooms are bright, airy and full of natural light. They have also been designed with maximum flexibility in mind - some of the individual conference rooms can be adapted to create some impressive open spaces.  

Other London Town Group properties based in the region include the Sheffield Metropolitan Mercure Nottingham City Centre, Travelodge Derby Cricket Ground, all of which have also undergone major refurbishment in recent times.
London Town Group of Companies Limited